Free Delivery to Phnom Penh
VICCI OVERNIGHT MIRACLE
3-in-1 Supercharged Formula
Sale!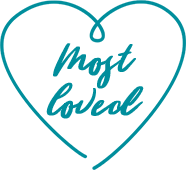 VICCI OVERNIGHT MIRACLE
3-in-1 Supercharged Formula
ANTI-AGING • DARK SPOT REMOVER • ACNE
* No credit card required
VICCI face cream streamlines your beauty routine by multitasking as a lotion, a serum, and a cream. By combining the long-lasting hydration of a serum with the rich texture of a cream, this versatile product helps reinvigorate the look of skin in a remarkably efficient manner.
Our secret ingredient is the Resurrection Plant extract:
Resurrection Plant is a unique desert plant as it "wakes up" when given a drop of water. This makes it optimum hydration for our skin, especially when it tends to dry out, ensuring daily protection to keep skin plump and silky.
It is intended to turn back the clock, skin becomes cushiony soft, more elevated and elastic. This innovative, ageless restorative face cream works to decrease wrinkles.
After 1 Night, you look more rested*
After 7 Nights, you look revitalized*
After 28 Nights, you look transformed*
Take an appropriate amount, apply on the areas you want to care for, slightly massage and let it be absorbed into your skin.
Before going to bed, take a generous amount and put it on your skin as the last step of the skincare process.
Aqua, Glycerin-Vegetable/Palm Free, Trehalose, Niacinamide(VitaminB3), Vitus Vinifera (Grape) Seed (Grape) Seed Oil, Sodium Polyacrylate Polyacrylate, Polyisobutene Polyisobutene, Xanthan Xanthan Gum, Aloe Barbadensis Leaf Juice Aloe Barbadensis Leaf Juice Powder, Powder, Sodium Hyaluronate , Squalane, Chamomilla Recutita (Matricaria) Flower Extract, Glyceryl Glucoside, Centella Asiatica (Gotu Kola) Extract, Glycyrrhiza Glabra (Licorice) Root Extract, Boswellia Serrata (Frankincense) Essential Oil, Rosmarinus Officinalis (Rosemary) Leaf Extract, Helianthus Annuus (Sunflower) Seed Oil, Pelargonium Graveolens (Rose Geranium) Oil , Betaine (30%), Sodium PCA (10%), Sorbitol (4.2%), Serine (1.5%), Glycine (1.0%), Glutamic Acid (0.75%), Alanine (0.40%), Lysine (0.35%), Arginine (0.35%), Threonine (0.2%), Proline (0.1%), Ethylhexylglycerin, Tocopherol