Free Delivery to Phnom Penh
Sale!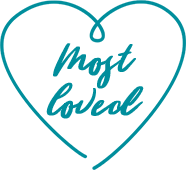 I LOVE VICCI
SAVE 10%
COMPLETE BEAUTY SET
* No credit card required
Such a great value set for those who need extra help with their skin!
✅ VICCI foam cleanser
✅ Dual-sided facial cleansing brush
✅ VICCI face cream
✅ VICCI double white sunscreen
✅ VICCI 2 in 1 sheet masks (10 sets)
Dual-sided facial cleansing brush
This dual-sided face brush tackles dullness with its large, bendy yet soft bristles. It helps to deeply cleanse skin and remove impurities from the pores.
The non-abrasive silicone brush side is great for extra sensitive skin.
VICCI foam cleanser
A natural, foaming daily cleanser packed with antioxidants to gently cleanse, purify, and soften skin. It deeply penetrates the pores to remove all traces of makeup and impurities without stripping the skin of moisture.
VICCI face cream
An all-in-one rich moisturizer that helps improve the look of skin's tone, texture, firmness and combats acne and aging, all at the same time! It can be used in the morning and at night.
Sheet masks
Treat your skin at home with a proper spa-like facial. These sheet masks come in two sets. The masks are packed with highly active ingredients that leave the skin supple, softer, brighter and firmer
Sunscreen
A high SPF 50++, lightweight, multifunctional, physical sunscreen that also brightens skin while protecting it from the sun. The formula easily absorbs into the skin to moisturize without feeling greasy. Protects against UVA, UVB, and HEV. works well under makeup.
Apply VICCI foam cleanser directly onto damp skin, and move the brush in a circular motion all around the face for 2 minutes. Rinse off with water.
Apply VICCI moisturizer onto the face and neck to instantly hydrate and heal skin throughout the day. (Can be used at night as well)
For extra pampering apply the Sheet masks in two steps.
Step 1 is healing leaves, you just apply them on your skin where it requires healing like active acne, leave it on for 5 minutes. Then apply step 2, which is an overall face sheet mask that helps brighten and firm the skin. Leave this on for 20 minutes to maximize results.
Apply sunscreen after moisturizer and at least 15 minutes before sun exposure.
Please check ingredients on the back of each product box.